AC Electrical Systems, Inc. was founded in December of 1993. All owners are life long residents of the Springfield area, and are involved daily in the bidding, management and accounting of all the work we do in the construction industry. Through the years we have compiled quite a list of completed jobs and a clientele base that is very extensive. We think the personal service we give along with our knowledge and competitive pricing has given us a reputation that we are very proud of. Our company has an excellent working relationship with all contractors, architects, engineers, and building regulations officials.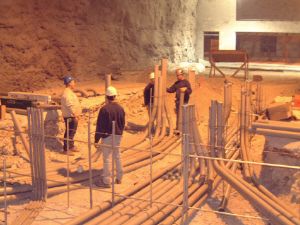 We keep a large inventory of new and used electrical products in stock so we can mobilize quickly to a job or get to an after hours emergency call with out having to wait for a supply house to open. We also feel that the tools and equipment we own and maintain is a valuable asset to accomplish any work we do. Our Springfield, Mo electricians provide a qulaity dependable service. AC Electrical Systems, Inc. is qualified to handle any type or size of electrical installation job awarded to our company. If you would like additional information use our Contact Us page or give us a call. We thank you for your consideration.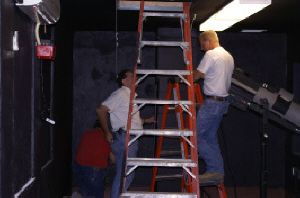 We maintain a large staff including electricians, warehouse & office staff. All of our Springfield, Mo electricians are licensed Masters, Journeyman or Apprentices. All employees receive OSHA safety training and yearly refresher courses. All employees have completed arc flash safety training. We understand the importance of availability not only during normal business hours but after hours as well. We have always offered 24 hour emergency service to our customers and they know we are glad to take their calls no matter what time it is. We maintain 14,000 sq. ft. of warehouse storage space for revolving inventory and storage of material for work in progress.